FIFA 13 Ultimate Team Coins Guide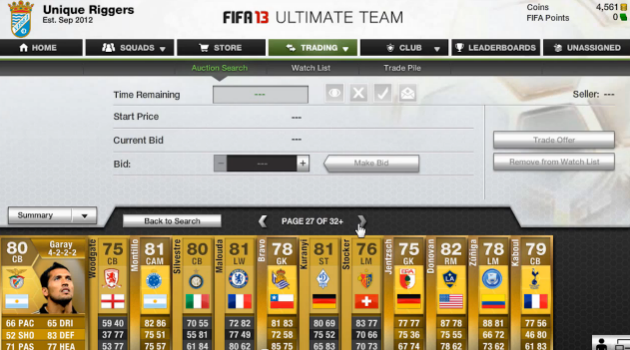 Ultimate team has been a huge part of the FIFA series over the last couple of years and it will be no different in FIFA 13.  The one big problem everyone seems to have is collecting coins.  In the video below, Unique Riggers will be going over a few ways to make anywhere from 50 to 5000 points.  These tips won't make you rich but they will absolutely help you make coins.
The strategies that will be covered in this video are the cheapest on the market tip, the 4-1-2-1-2 players trick, the buy gold players cheap tip, the 59th minute technique, and a few more.