Using a playbook like the New Orleans Saints' can give you lots of advantages on offense.  Today we are bringing you a madden 12 play out of the Gun Empty Y Saints Formation called Saints Slants that beats both man and zone defenses.  If you mix this play in with your regular scheme, it will be a nightmare to defend.  Watch the video below for instructions on how to run this play effectively.
Let's break this play down in a little more detail for those of you who didn't catch everything in the video.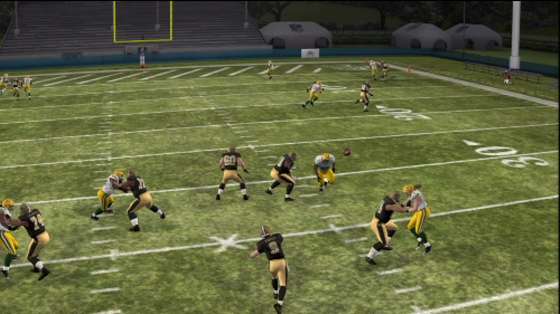 You can see in the screenshot above that versus man to man defense, your tight end will get good seperation allowing you to pick up about 15 yards with room ahead to run.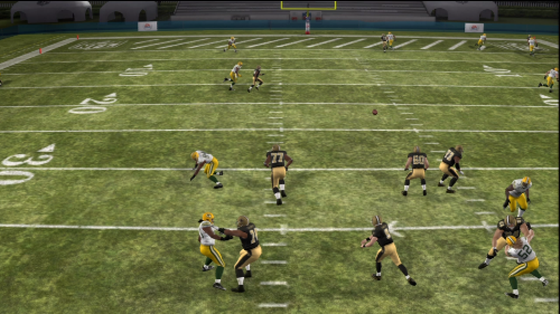 If your tight end is covered, look over the middle to your running back on the slant route. You can see that all of the other receivers have cleared out of the middle of the field leaving the running back plenty of room to outrun the linebacker covering him.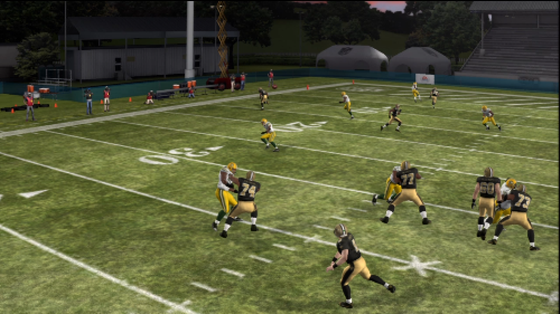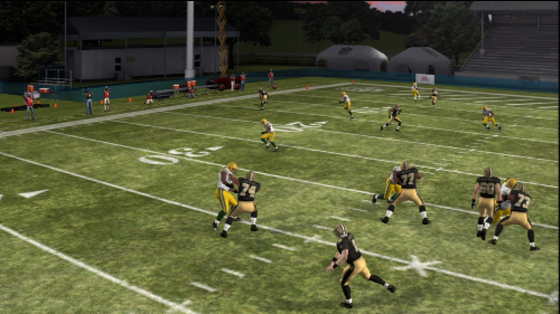 Against zone defense, you can see that the slot receiver running to the corner has great seperation on the nearest defenders.  Throw the pass when he makes his break to the sideline and continue moving the ball down the field.
Teams like the Packers, Saints and Falcons are great with this play.  You will want a good tight end, a good quarterback, and a few good receivers to run this play at it's best.