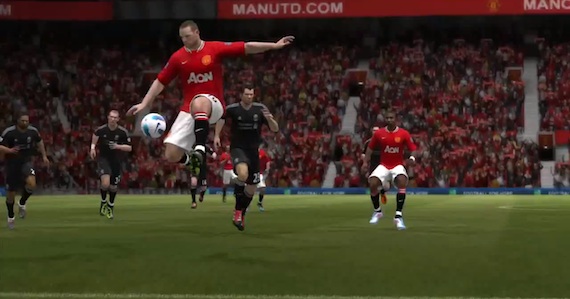 Having a dominant striker is very important if you want to be any good in FIFA 12.  We put together a list of the top 5 to give you every advantage when you are playing online or against your friends.
5. Didier Drogba
Drogba has an awesome shot with 86. His pace is 74 which isn't bad but he makes up for it with his dribbling skills at 80, with 87 heading, and a 6'2 frame he is a beast in the air. Overall 86 and costs around 40,000 coins.
4. Demba Ba
He's improved time and time again but now he's got 86 pace which is brilliant and 86 shot, the same as Drogba. 80 dibbling and 82 heading make Ba an awesome player who now has improved 3 times on FIFA 12. Overall 84 and costs around 50,000 coins.
3. Luis Suarez
It's pretty clear why he is good. With an overall shot of 90 there is no stopping him. He has a pace of 85 to outrun defenders and 87 dribbling. He's the one guy you want to tear the defence in pieces. He is 87 overall and costs around 100,000 coins.
2. Robin Van Persie
He got a new card with 93 shot to blow out any shot from anywhere and 82 pace makes him not the slowest of players. 88 dribbling skill can turn the defensive line into a curve and with 83 passing he can pick out players long distances. 88 overall and the stats speak for themselves around 185,000 coins.
1. Wayne Rooney
Rooney is a beast. I don't need to say how good he is because of stats like these: 81 heading, 83 pace, 84 dribbling, and finally 88 shot which is deadly and weirdly accurate. He's top notch when talking about strikers. With a classy 90 overall, he costs around 290,000 coins.
Which strikers do you think we missed? Who do you think shouldn't be on this list?  Let us know in the comments section below.