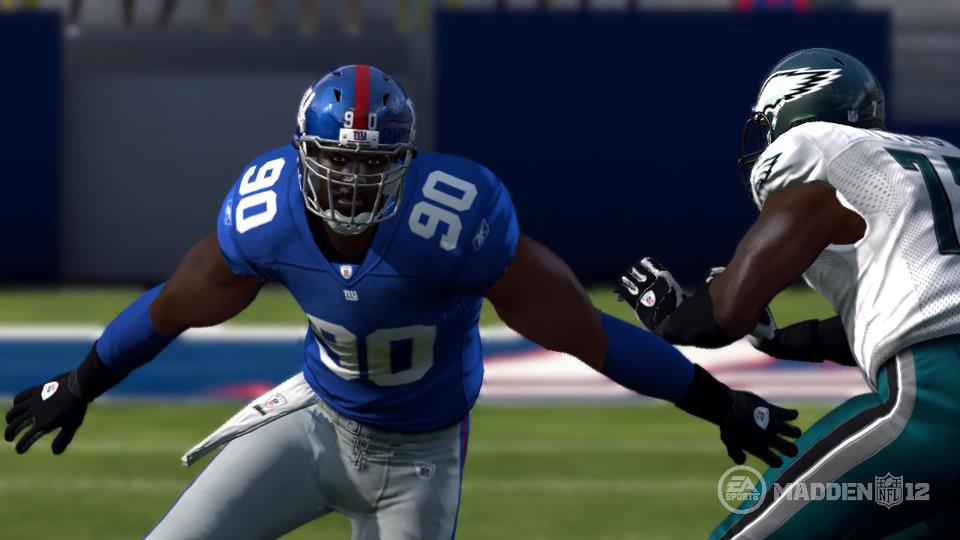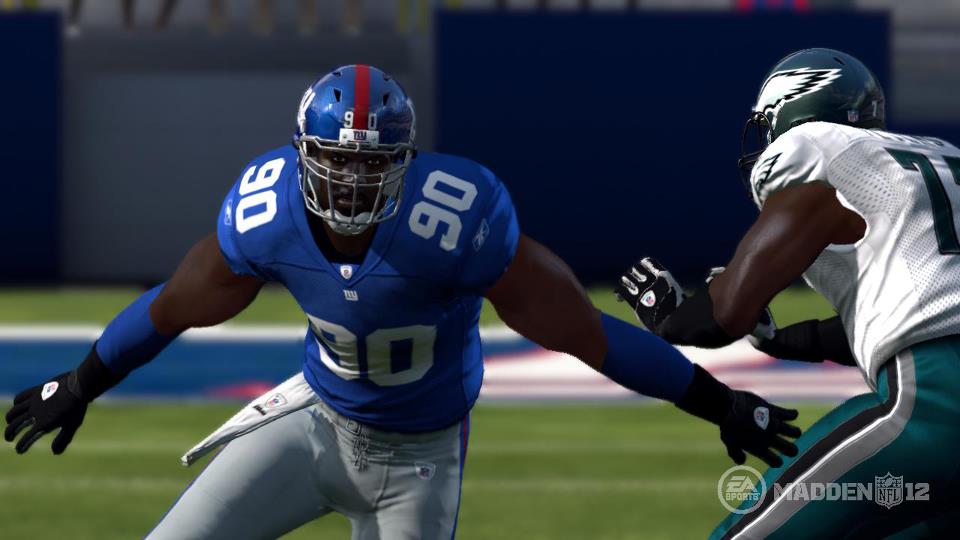 The NFC East cover candidates for Madden 13 are now out!  2 representatives from the Giants, Redskins, Eagles, and Cowboys will have a chance to get on the Madden NFL 13 cover.  Out of the 8 eligible players, 4 of them are pass rushers.
The most shocking selection in this group is Ryan Kerrigan from the Washington Redskins over teammate Laron Landry.  EA Sports doesn't seem to care about potential controversy putting Michael Vick into the tournament again this year (although I don't see anyway they let him win).
There is no clear cut favorite that stands out from the rest at this point.  Each first round matchup should be fairly close but it is unlikely that anyone from this division wins it all.  Check out the full list of players from the NFC East below.
Washington Redskins: Ryan Kerrigan, Brian Orakpo
Philadelphia Eagles: Lesean McCoy, Michael Vick
Dallas Cowboys: Jason Witten, Demarcus Ware
New York Giants: Jason Pierre-Paul, Victor Cruz