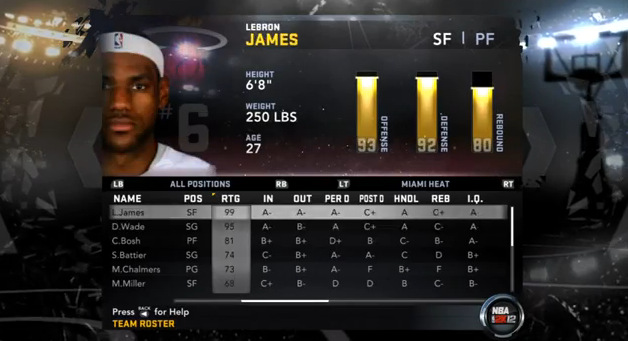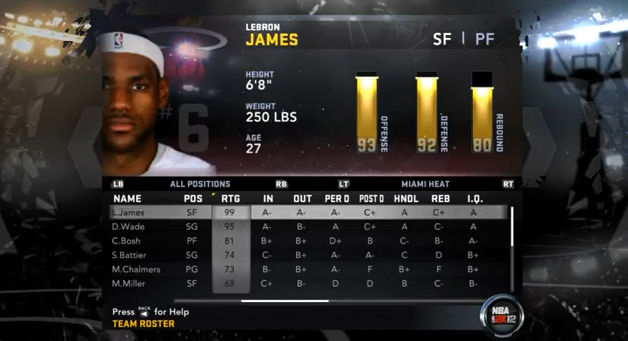 A new roster update for NBA 2K12 arrived earlier today.  While there were some significant changes in the update, there are still a few players that were left out.  Gerald Green is still nowhere to be found.  Heat fans will love this update while fans of every other team will hate it.  LeBron James has achieved the coveted 99 overall rating which makes the Miami Heat even more of a nightmare to play.  Below are a few other notable changes.
Gerald Wallace decreased 83 to 81
Kenneth Faried increased 70 to 72
Kevin Durant increased 93 to 94
Who do you think deserves an increase or decrease in the next update?