Madden 13 Cover Finals: Cam Newton vs. Calvin Johnson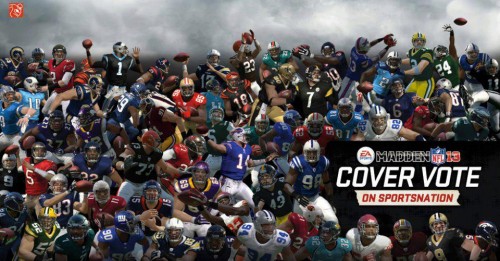 Panthers quarterback Cam Newton and Lions receiver Calvin Johnson will meet in the finals of the Madden 13 cover tournament.  This comes as no surprise to people who followed the voting early on.  Both Johnson and Newton breezed through their early round competition and appeared to be destined for the finals for quite some time.


Megatron beat out Aaron Rodgers with 67% of the vote while Newton beat Patrick Willis with only 53% of the votes.  The final voting runs through Wednesday April 25th.  You can place your vote anytime before then on the SportsNation website.