New Announcers In Madden 13 Revealed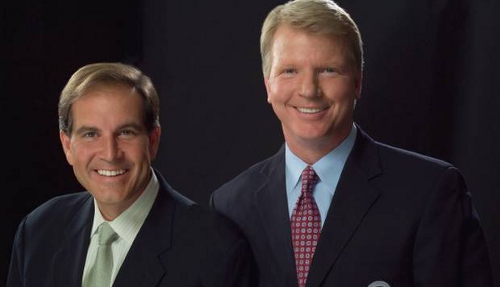 Jim Nantz and Phil Simms will form the announcing crew in Madden NFL 13.  Gus Johnson and Cris Collinsworth called Madden 12 but it looks like they will be foced out this year.  There has been a lot of talk about implementing a new commentary system from EA Sports' FIFA game which should improve the relevancy of the announcing but there is still not too much information on that yet.
Are you excited about the new Madden 13 announcers or would you have prefered the old ones?  Let us know your thoughts in the comments section below.