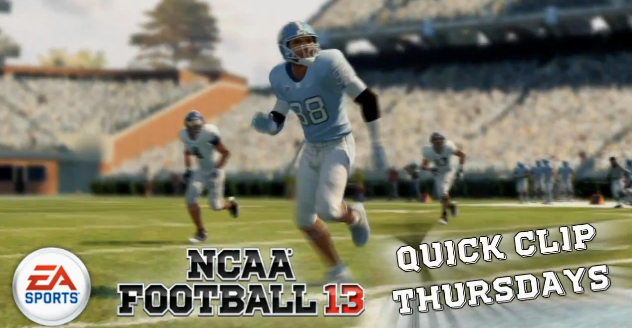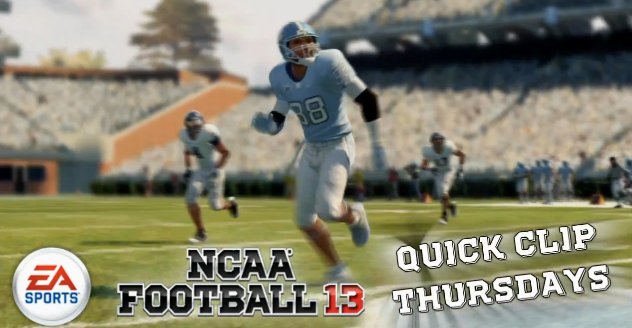 Many of you dedicated VG Strategy readers know that I have a strong dislike for USC football but when news comes out about NCAA Football 13, even my dislike for the Trojans won't stop me from spreading the news.  Earlier today, EA Sports released a video on their Youtube page showing off a smart portion of a game between Oregon and USC.
Although they noticeably called the place where USC plays the "USC Stadium" instead of the LA Coliseum (presumably due to licensing issues), there were some fantastic features showed off.  In the video below, you can see USC's pre-game ritual, the studio pre-game show, and the new live look-in feature.
In the beginning of the video, there is a title called, "Quick Clips Thursday" which leads us to believe that every Thursday there will be more gameplay videos coming out from around the country.
IMPORTANT: If you haven't already heard there is a huge deal going on right now for NCAA Football 13. Only $44.99 with 99 cent release date shipping, no tax, and the Exclusive Nike Pro Combat Uniforms.  I don't know how long the deal will last so get  your pre-order in today on the
XBOX 360
or
PlayStation 3!