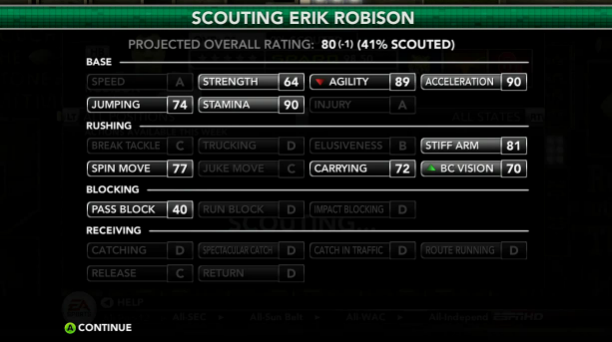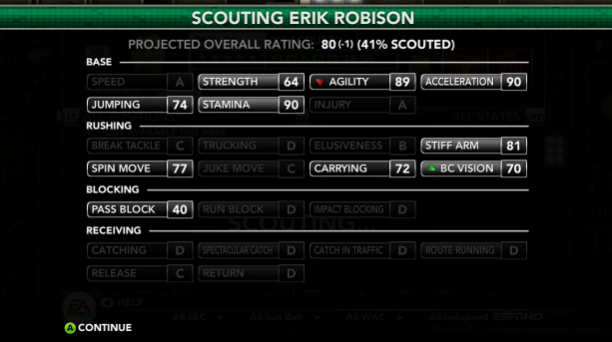 NCAA Football 13 will see much improved scouting in the popular dynasty mode.  In the past, scouting a player didn't tell you too much about his real in-game attributes.  This year, depending on how many hours you spend on a recruit, you receive more and more information and specific player ratings for that player.
This is a big improvement on paper but it remains to be seen how much of an impact it has on the game.  Most experienced dynasty players know that 4.26 speed translates to 97-99 speed.  However this information could be very useful if you are interested in more obscure stats like route running, or impact blocking.
You can judge for yourself in the video below.