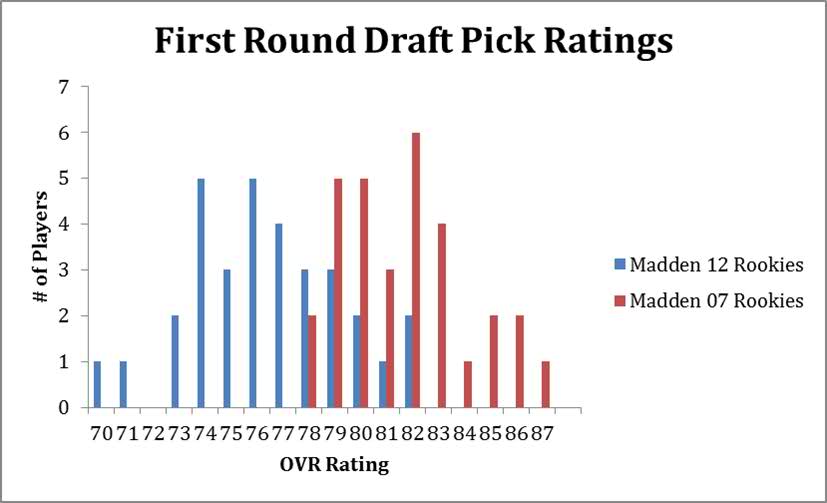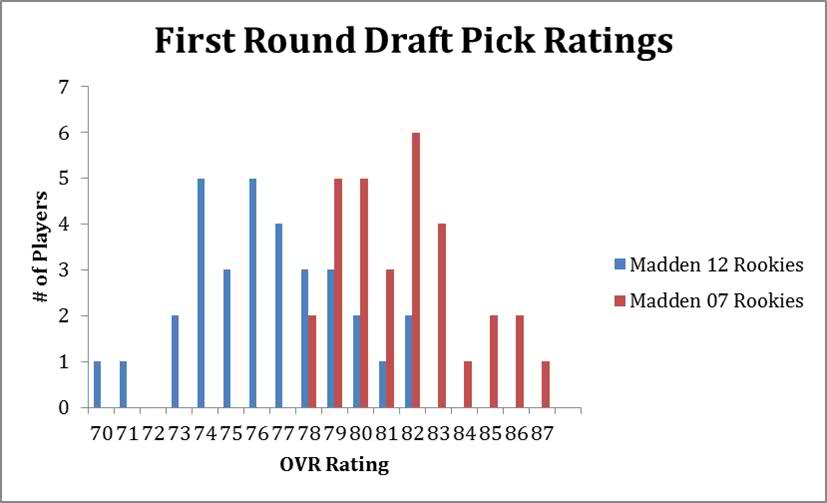 Bo McCready over at Operation Sports put together one of the more interesting articles I have seen in a long time.  He charted the overall rookie ratings between Madden 07 and Madden 12 and found a staggering difference.  As a long time player of football video games, I too had noticed a downward trend in player ratings that rookies enter the game with.
He finds that the average overall rating for first round rookies in Madden 07 was an 81.44 while in Madden 12 that number dropped to 76.44.  In that context it looks like rookies should have less of an impact in current Madden NFL games than in the past.  But when he digs into the details a little more, he finds that the average first rounder in Madden 07 was the 40th best player at his position while in Madden 12 the average first rounder was the 42nd best player.
So while it may seem like the overall rookie ratings continue to trend down each year, it is not as significant as people make it out to be.  Check out the full article over at Operation Sports.