Hockey Cover Vote Reaches Finals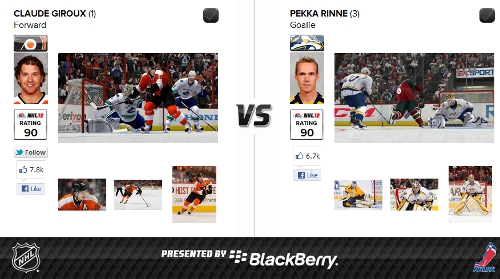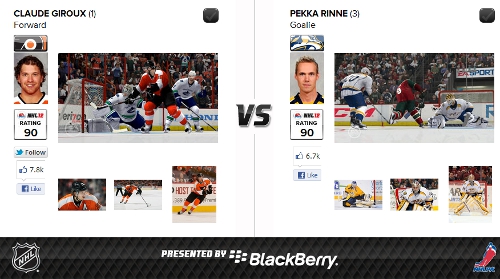 Pekka Rinne of the Nashville Predators will battle Claude Giroux of the Philadelphia Flyers in the final round of the NHL 13 cover vote.  You can place your vote on the NHL.com website from now until June 4th.
Unfortunately, the winner wil not be revealed until June 20th.  Let us know who you are voting for in the comments section below, on Twitter, or on Facebook.