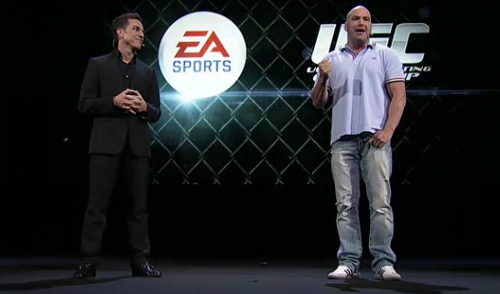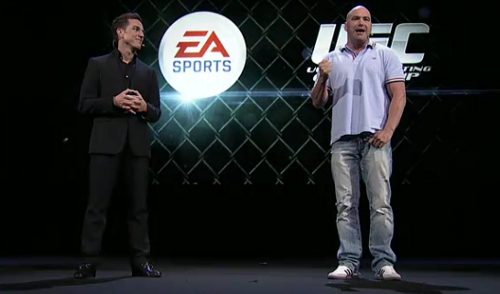 Electronic Arts (EA) held a press conference today where it was announced that they have secured the rights to the UFC, the biggest fighting league in the world.  Dana White had said many times in the past that he would never work with EA but it looks like he has since changed his mind.
THQ, the previous owner of the exclusive UFC video game license, has had a lot of financial trouble over the last few quarters leaving them with really no choice but to sell off the rights to the UFC to their competitor EA Sports.  THQ shares are up over 11% in trading today.
The original deal between THQ and the UFC gave the company rights until 2018 but with questions about whether THQ will even be around in 6 years and the downward trend in UFC Undisputed games' sales caused both UFC and THQ to reconsider.
EA Sports developed their own MMA game last year without the UFC license but that is comparable to a video game company developing a football game without the NFL license.  Even though EA MMA was a decent enough game, there was no real road to growth if they followed that path.
The biggest sports video game publisher coupled with one of the fastest growing sports in the world could be a recipe for a huge hit.  Most of the details have not been released but when they are we will pass it along to you.