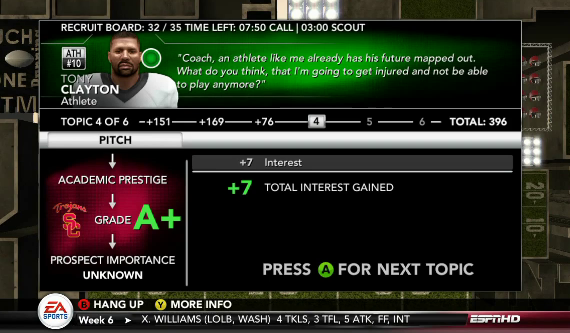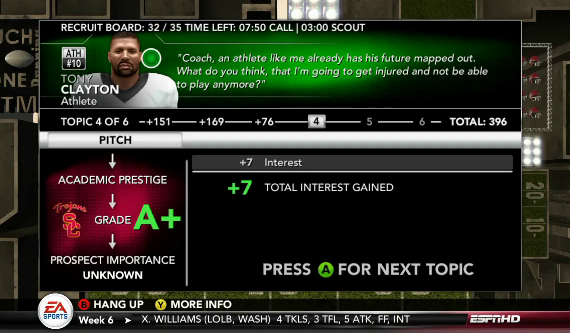 The final weekly quick clip on the EA Sports YouTube page was released earlier today.  In this week's video, the guys at EA Sports bring you 4 minutes of raw and unedited look at dynasty mode in NCAA Football 13.
New features like enhanced phone calls, triple threat athletes, and new pitches are on full display.  Check out the video below.
Right now you can pre order NCAA Football 13 on the XBOX 360 or PlayStation 3 for only $45 via Amazon.com.