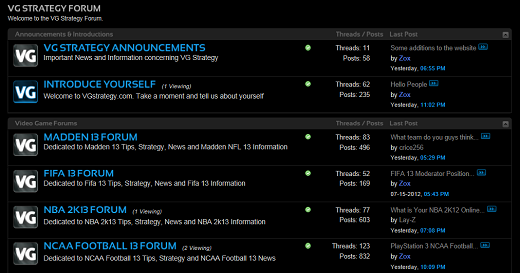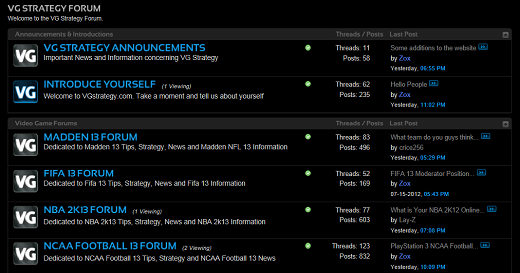 The VG Strategy Forum has really taken off over the last few weeks.  For those of you who visit our homepage and read the articles daily I thought it would be good to pick out a few topics that you might be interested in.  Check them out below and feel free to leave your opinions on each one in our forum.
Does Drew Brees Deserve His New $100 Million Dollar Contract?
Favorite Offensive Formations in NCAA Football 13
NCAA Football 13 – Are Onside Kicks Too Effective?
Submit Your Best NCAA Football 13 Highlight (Week 1 Contest)
Looking For An NHL 13 Moderator
New Additions To The Forum
If any of these topics interest you and you want to become a part of our forum, please click on the registration button below and get started posting.