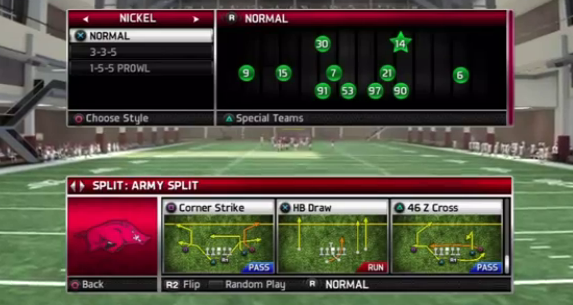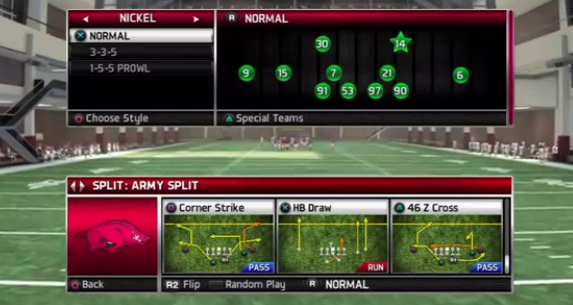 In today's NCAA Football 13 tip, we are going over one of the best pure running plays in the game.  If used correctly, you should gain a solid chunk of yards.  Make sure to fix it into a nice scheme out of the Army Split formation for best results.  Tomorrow we will be posting another play out of the same formation that you can mix in.
Formation: Army Split
Play: HB Draw
Setup: Just motion the slot receiver to the left and snap the ball once he gets behind the center.