NHL 13 Gameplay Video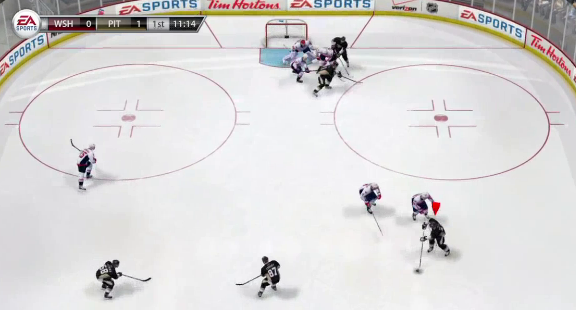 EA Sports has released the very first in-game NHL 13 footage via their YouTube channel.  The video features an NHL 13 producer narrating over the gameplay. The game is between 1 human user and the AI on the default skill level.  The video is embedded below.  Make sure to let us know what you think in the comments section below.
NHL 13 is set to be released on September 11, 2012.