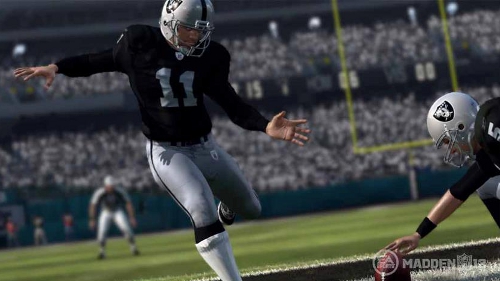 The cover candidates for the upcoming Madden 13 tournament started making their way out.  Today EA Sports released the 8 players that are eligible from the AFC West.  One division will be announced every day until  the start of the tournament on March 7th.
The Oakland Raiders have the 2 most unique players up for selection in kicker Sebastian Janikowski and punter Shane Lechler.  I can already see some fans with a great sense of humor going all out to get a special teams player on the cover.  Whether EA Sports allows that to happen is another story entirely.
Tim Tebow and Von Miller represent the Denver Broncos.  Tebow is the odds on favorite to run away with the competition but no one expected Peyton Hillis to pull off an upset in every round on his way to the Madden 12 cover so Tebow is far from a sure thing.
Below is the full list of all 8 AFC West candidates for the Madden 13 Cover:
Oakland Raiders: Sebastian Janikowski, Shane Lechler
San Diego Chargers: Philip Rivers, Antonio Gates
Denver Broncos: Tim Tebow, Von Miller
Kansas City Chiefs: Dwayne Bowe, Derrick Johnson