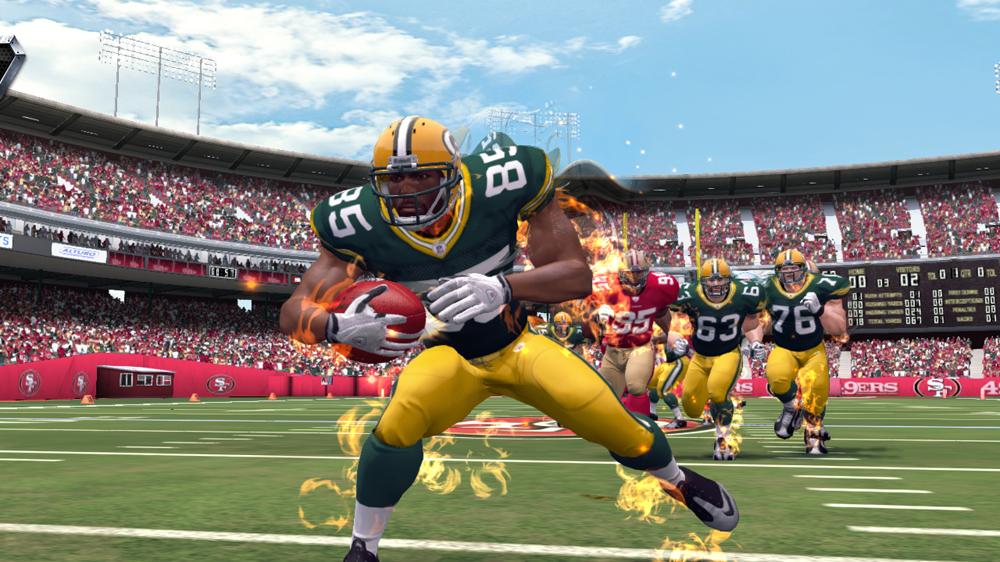 The latest version of the NFL Blitz franchise has been released by EA Sports today on both XBOX Live and PSN.  It is available via download from the respective marketplaces.  The price is $15 dollars.  If you are still unsure about whether to buy NFL Blitz, you can play a trial version on the XBOX 360 before you commit to buy.  Unfortunately, PlayStation 3 users are not afforded the same courtesy.  NFL Blitz will have the normal single player mode, online co-op, elite league mode and online battles.  The commentator for the game is Tim Klitzrow.
One of the most disappointing features that was left out of NFL Blitz 2012 seems to be the no late hits rule.  The NFL mandated that late hits could not be included in the game which will surely leave many fans angry.  Another drawback of NFL Blitz 2012 is that all quarterbacks are portrayed as right handed.  Eagles and Broncos fans will be confused when they see Tim Tebow and Michael Vick throwing with their off hand.
Do you plan on buying NFL Blitz 2012? Leave your thoughts and impressions of NFL Blitz in the comments section.