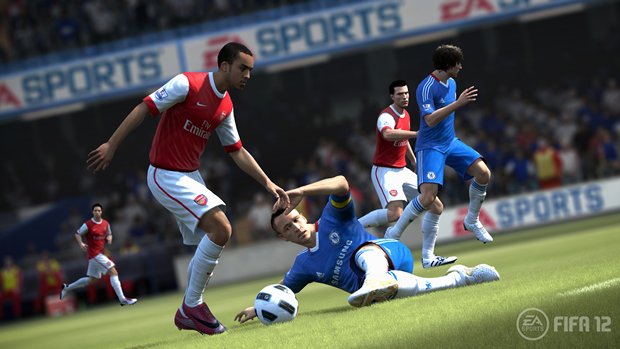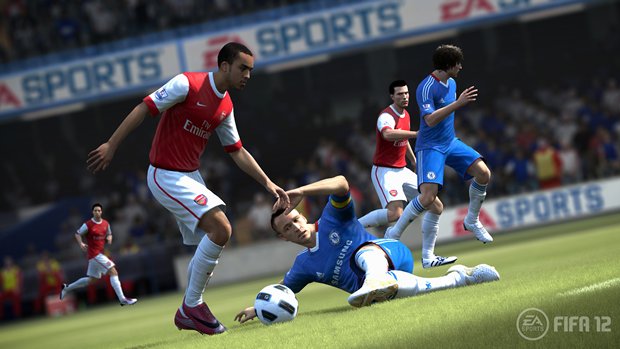 Every good team has defenders that they can count on to stop an attack before it results in a goal.  Today our resident FIFA 12 expert BingBang goes over the 5 best defenders in this year's FIFA game.
5. Lucio (Inter Milan)
The best affordable Brazilian player with 85 defending he won't let you down. He has 83 heading, 6'2 and he is also a great ball winner in the air. You can get him for only 6,000 coins, 85 overall.
4. John Terry (Chelsea)
He is very strong and has great defensive abilities with an 87 defence rating. Terry is over 6 feet tall and great in the air with his 85 heading. He is good at clearing the ball, scoring at corners and defending corners too. He costs 20,000 coins and is 86 overall.
3. Rio Ferdinand (Manchester United)
He too is very strong and has 86 defending. You won't be able to get past him with 69 pace which is good for a defender. His 79 heading rating is not the best but still good. He is yours for only 25,000 coins, 87 overall.
2. Thiago Silva (Milan)
Silva is the best defender in Brazil. He is fast with 83 pace, tall, excellent defending at 86 and immense in the air with 86 heading. He is 80,000 coins and 87 overall. If you have the coins he is a MUST BUY.
1. Nemanja Vidic (Manchester United)
Vidic is the best defender on the game. He is a 6'2 Serbian monster who can take the ball from everyone (including Messi) with an astonishing 89 defence. He is great in the air with an incredible 91 heading. He costs only 100,000 coins and is 89 overall. If you have the coins he's also a MUST BUY.
Let us know who you think the 5 best FIFA 12 defenders are in the comments section below.