NCAA Football 13 Cover First Round Results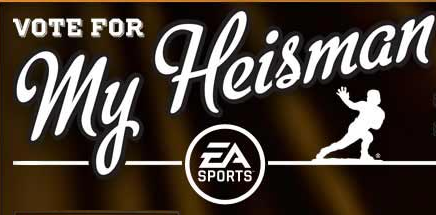 Voting for the first round of the NCAA Football 13 cover tournament has ended with 4 past Heisman winners advancing and 4 others dropping out.  Desmond Howard defeated Eddie George, Herschel Walker defeated Marcus Allen, Barry Sanders defeated Andre Ware, and Doug Flutie beat out Charlie Ward.
The semifinals will match Herschel Walker against Desmond Howard and Barry Sanders against Doug Flutie.  Voting continues on the Facebook app.  The winners of this round will be announced next Monday.  Who will be getting your vote?