Madden NFL 13 Debuts Nike Uniforms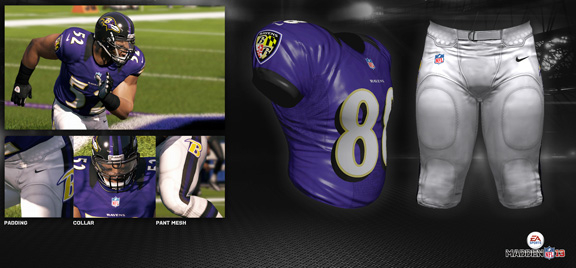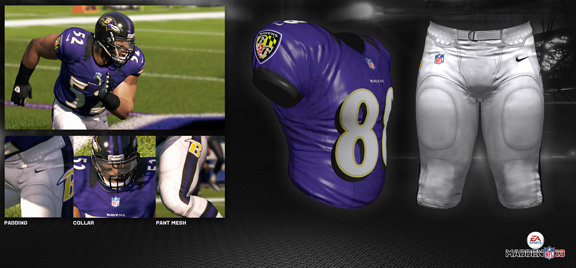 There has been lots of hype going around NFL communities about the new Nike uniforms that will be worn next year.  That excitement has carried over to the virtual gridiron where today EA Sports debuted it's art for the new Nike uniforms in the upcoming football video game, Madden NFL 13.  You will be able to see slight color changes for various teams as well as different stitching and lots of other cool details.
While the large majority of Madden fans care about improving gameplay authenticity, making Madden 13 more visually appealing will not hurt at all.  Let us know what you think in the comment section.