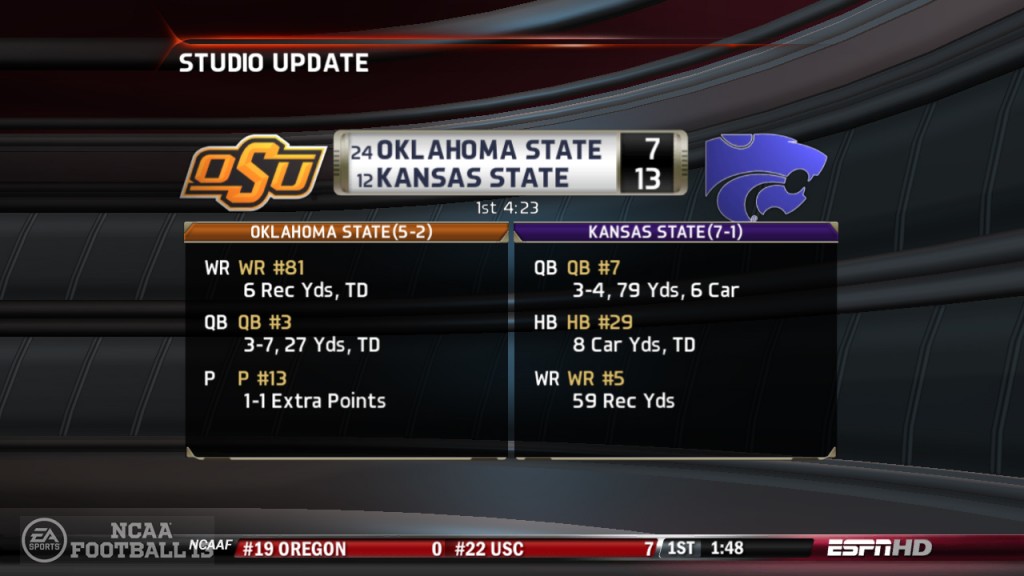 The team at EA Sports is taking another step in the right direction with the NCAA Football 13 dynasty mode.  While it isn't as exciting as the announcement about gameplay a few weeks ago, there are still a few new features to get excited about.  Some of these updates include:
Rece Davis joins the broadcast crew of Kirk Herbstreit, Bred Nessler, and Erin Andrews providing authentic commentary.
Recruiting grades can now change on a weekly basis based on your performance the week before.
There will be live in-game studio updates.
An ESPN bottom line ticker to keep you informed on the happenings around the dynasty.
Various scouting and recruiting improvements.
Check out the videos below for more details.
Let us know what you think in the comments section below.
UPDATE! Amazon.com has NCAA Football 13 on the XBOX 360 for only $44.99.  Pre-order today to lock in that price!