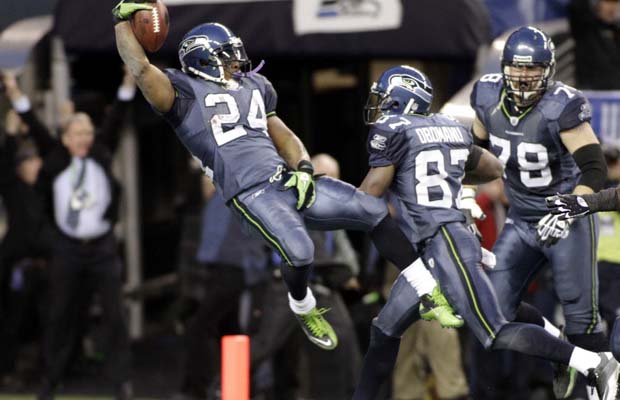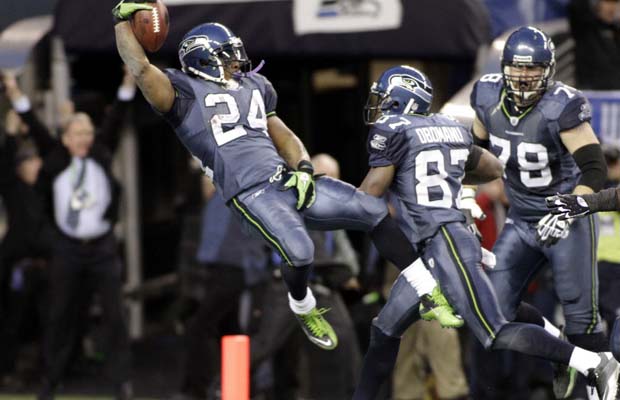 When it comes to Madden 13 one thing is for certain:  EA Sports is making every effort to make the game look and sound the same as the NFL does on Sundays.  We just got the news that there will be authentic QB cadences.  There will be Tebowing in Madden 13 as well as Victor Cruz's salsa dance.  Rob Gronkowski's signature spike celebration will also be in the game.
Now on to more important things… Let's make a push to get Marshawn Lynch's "Hold My Dick" celebration in the game.  Tweet this link to your friends, like it on Facebook, and do anything you can to get the word out that you support getting the celebration into Madden NFL 13.
In the meantime, check out Victor Cruz's salsa dance below.