NCAA 13 CPU vs. CPU Gameplay From E3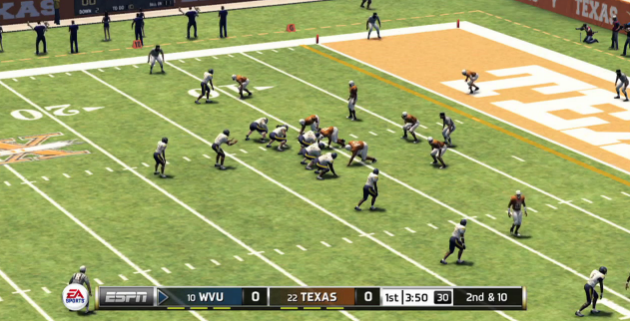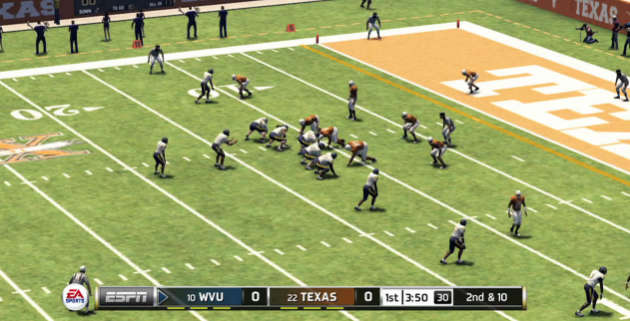 Another NCAA Football 13 video came out of the EA booth at E3 today.  The video below shows a cpu vs. cpu game featuring West Virginia and Texas.  It doesn't show us too much but if you haven't had a chance to play the demo yet or if you are just looking for some extra gameplay footage, take a look at the video.
NCAA Football 13 is still set to come out on July 10th, 2012.