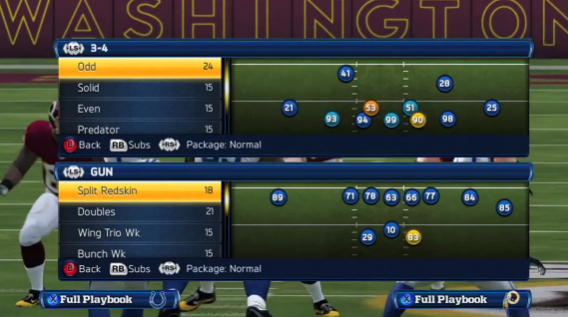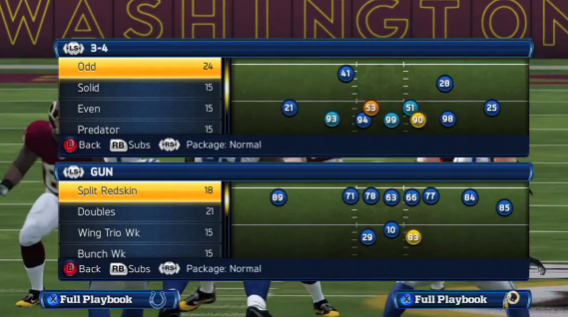 For the first time ever, we have a look at RG III and Andrew Luck in Madden 13.  The top 2 draft picks battle it out in this video from EA Sports at E3.  This time we have over 10 minutes of raw gameplay.
The first thing that jumped out at me was the announcing still being not completely realistic.  In the pre-game they talk about a shutdown cornerback going up against a star wide receiver.  Everyone knows if and when the Colts and the Redskins meet the story that they will be talking about is Robert Griffin III vs. Andrew Luck.
Check out the video below.  Let us know what you think in the comment section or in our madden forum.