Georgia Tech vs. Clemson Gameplay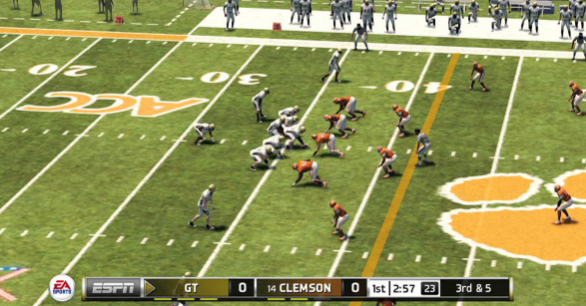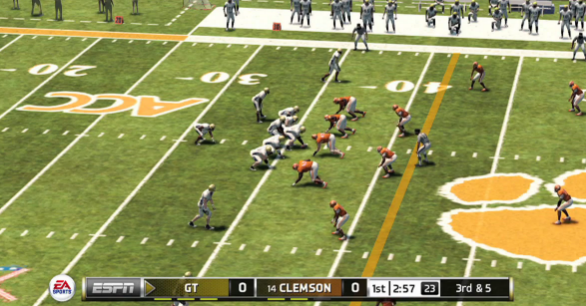 EA Sports is continuing to put out plenty of new videos every day at E3.  Today the crew put together a 6 minute clip of Georgia Tech vs. Clemson.  Now that the NCAA Football 13 team ratings are out, we know that Clemson is a 97 overall and Georgia Tech is an 87 overall.
This is our first real look at the triple option in NCAA Football 13.  The video is embedded below so you can check it out for yourself.  Let us know what you think in the comments section.