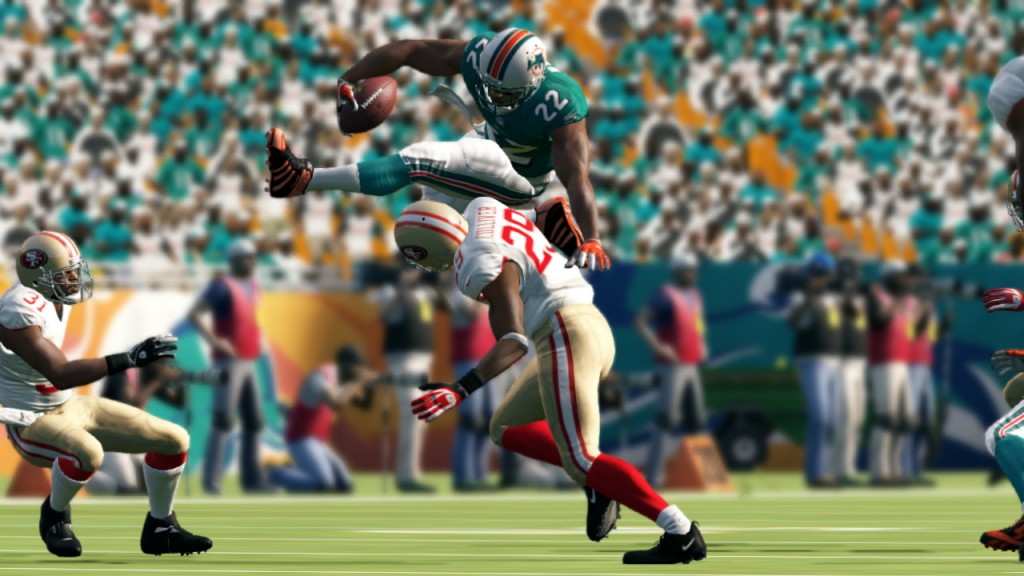 Madden 13 was on full display at E3 in Los Angeles with lots of exciting news coming out each day.  Today the guys over at Operation Sports put together an image with all 32 teams' overall ratings in this year's game.  We put that data into a list that you can copy and paste or share with your friends, we just ask that you link back to this article.  Please keep in mind these ratings could change between now and late August but based on the playable Madden NFL 13 game at E3 these team ratings are accurate.
Every year the NCAA Football franchise seems to keep raising team ratings while Madden seems to lower them.  This year there are 5 teams in NCAA Football 13 with 99 overall ratings.  The Packers and the Patriots are the top teams in the game right now at 86 overall.  The Colts are the worst rated team at 66 overall.
Check out the full list below.  Who is overrated?  Who is underrated?  Let us know your thoughts in the comments section or in our Madden 13 forum.
Bears – 81
Bengals – 74
Bills – 74
Broncos – 76
Browns – 67
Bucs – 69
Cardinals – 75
Chargers – 78
Chiefs – 76
Colts – 66
Cowboys – 79
Dolphins – 68
Eagles – 84
Falcons – 81
49ers – 81
Giants – 84
Jaguars – 70
Jets – 79
Lions – 77
Packers – 86
Panthers – 76
Patriots – 86
Raiders – 70
Rams – 71
Ravens – 80
Redskins – 78
Saints – 78
Seahawks – 73
Steelers – 85
Texans – 78
Titans – 72
Vikings – 71